Welcome to Yuvik Weddings & Events
Event Caterers in Kolkata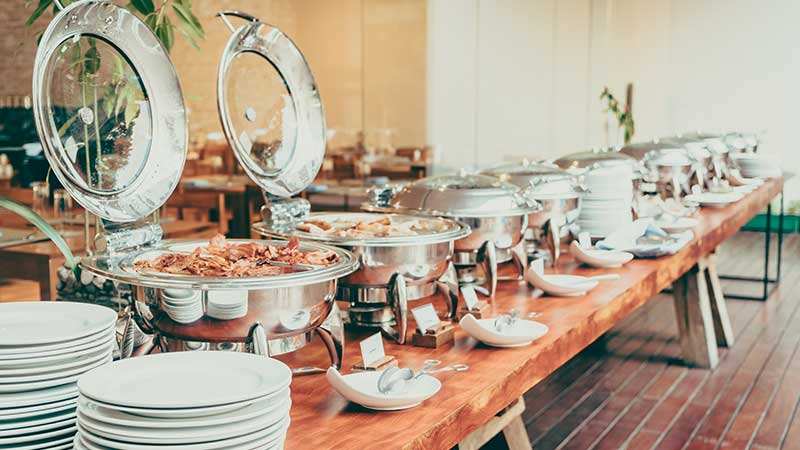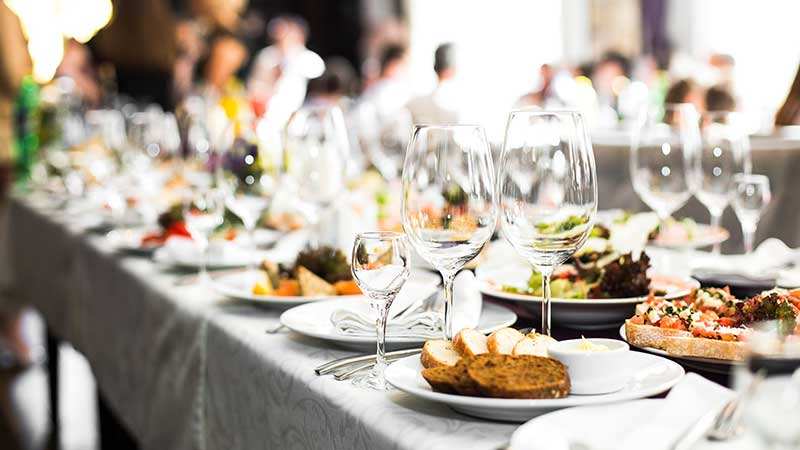 Food is quite an essential part of any event. For weddings, finding caterers in Kolkata is more critical. Decorations, venues, lights – all can be managed by a professional team. But good catering only depends on the culinary skills of the team. We are providing catering services in Kolkata for wedding ceremonies, parties, and other events with the help of our extraordinary team of Event Caterers in Kolkata . Choose your budget, and we will serve the food for you!
Professional Catering Services in Kolkata
Great food is the essence of any event planning; all the responsibilities are entitled to the wedding caterers- one tiny mistake and all the planning, management can go wrong. Yuvik Weddings & Events is known for quality service and execution excellence.
We have organized several events and wedding ceremonies. We have also done some private parties, corporate seminars, business meetings, and wedding events. We have provided food andProfessional Catering Services in Kolkata for thousands of guests at these events. We are the no. 1 choice for – caterers in Kolkata. In addition, we also offer servers to your guest. Weddings bring hundreds of people together- it is our responsibility to curate a delightful culinary menu and also to arrange your guest's favorites.
From starters to desserts- our buffet has been immensely praised by our clients. Plated meals, food stations, family-style catering, buffet menu, cocktail parties- best wedding caterers in Kolkata have everything.
We only work with sheer brilliance- from innovating different menus to tasteful and sophisticated plates- Yuvik Weddings & Events knows food like nobody else. We are also one of the best vegetarian caterers in Kolkata. 
Catering Menu from the Best Caterers in Kolkata (Veg/Non-Veg)
Welcome to the most exciting menu section – these are mere samples, and our team ofBestcaterers in Kolkata can provide wedding catering services as per client requirements. We can also add continental dishes to Indian cuisines- all of it depends on your needs.

You can visit our pre-listed menu here to get an idea about our exclusive marriage catering services and food categories.

Plan Your Party; We will Deliver the Food.
Why we are the best wedding catering services in Kolkata? We not only take care of the food but the budget as well. Yes, you can plan your catering service as per your allocated budget- enjoy luxury catering services from Yuvik Weddings & Events without spending a fortune.
Yuvik Weddings & Events - Kolkata's Choice for Wedding Food Catering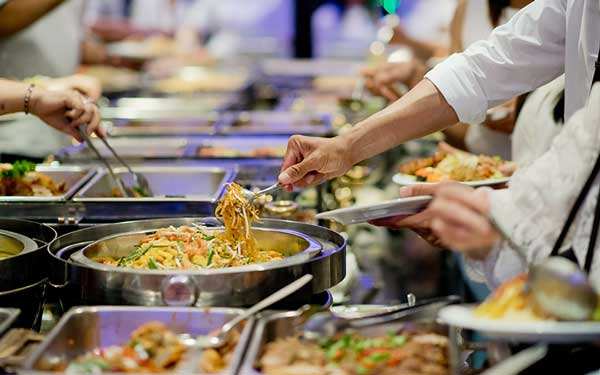 A wedding is not only about finding the perfect venue to get married! Modern-day weddings care about every little thing- from arranging pre-wedding photoshoots to organizing ceremonies like Mehendi, Haldi, sangeet, or a wedding after-party- food will be the heart of any event. You need professional Wedding Food Catering Services in Kolkata because your guests are going to want dishes to keep coming. If you plan on your wedding and are tired of hearing overpriced companies announcing their rates, you are in the right place.
Yuvik Weddings & Events will be the best choice for wedding caterers in Kolkata. Unmatched work ethic and cultural appropriation- hire us for the best event management services today.
Hire your Caterers in Kolkata today!
Frequently Asked Questions (F.A.Q.s) by Our Clients

Yuvik Weddings & Events is your complete event management solution in Kolkata and India. Get to know us a little more.

Please fill out this inquiry form to set your next appointment.

Plan your next event with Yuvik Weddings & Events – the best wedding planner for you. We will cover every service on your budget! To get quotes and propositions. Call us today!