Themed Varmala Event Planner & Jaimala Decorators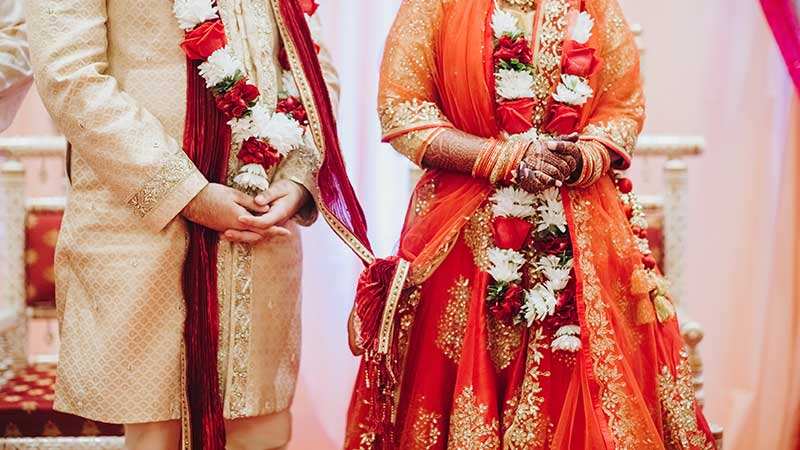 Planning a grand Themed Varmala wedding next? Yuvik Weddings & Events can take responsibility for designing one of the important wedding rituals- the Jaimala ceremony.
A professional Jaimala Theme Planner will definitely take away some of your wedding blues. then you are at the right place. You can trust us to make your dream of a marvelous varmala ceremony come true as we are an expertThemed Varmala Event Planner. We will bring a unique and amazing touch to your Wedding Varmala Concepts that make the most beautiful memories down the lane.
Contemporary Themes, Vintage themes, Bollywood-styled themes events your Varmala Event Planner can make every dream come true.
Curate Your Beautiful Varmala Ceremony in Kolkata with Us
Your Varmala Event Planner is providing multiple services under their sleeves:
1. Floral Theme Decorations
Yuvik Weddings & Events brings you a special stage decoration with beautiful flowers, colorful hues, and amazing fragrances. A collection of refreshing Jaimala Garlands and decorative stage will make your wedding and Varmala Ceremony in Kolkata look alive.
2. Brand New & Unique Themed Varmala Stages
Various types of newly designed Jaimala Stags, state-of-the-art decorations, and a classic touch from us. We bring you. Your choice of favorite Varmala Garlands made with classic charm and refreshing floral decorations, get anything as you want.
Themed Varmala ritual in royal styled themes. From customizing your dressing ups to every little ritual, royal themes quill make your big day even more memorable and celebrations larger than life. Vedic rituals with a touch of royals will make it grandeur.
4. Get Married in Bollywood Style
Our Bollywood-styled Themed Varmala events are always a big hit!
Get your favorite movie scene or celebrity weddings enacted in front of your eyes, and involving you. From photographers to caterers and destination wedding planners, we have got everything covered for you. Cameras, aerial drone shots, fashion designers your Themed Varmala is where every one of your wishes comes true.
Design Marriage Jaimala Stage with Yuvik Weddings & Events in Budget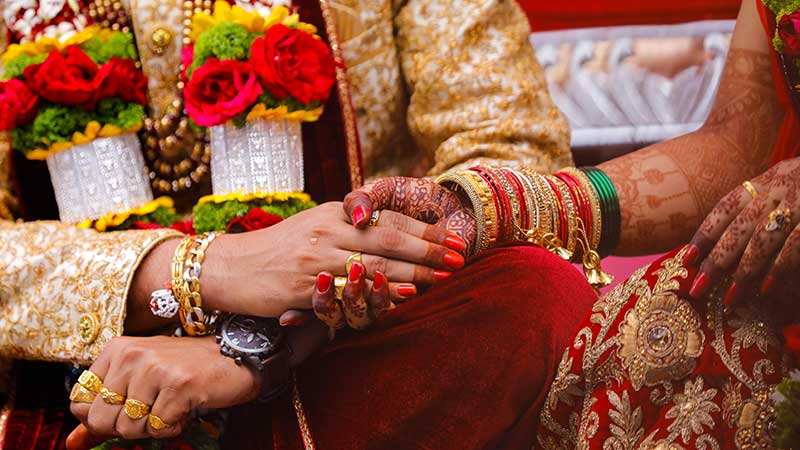 Yuvik Weddings & Events is your budget-friendly Varmala Event Planner with quality taste.
We have never disappointed our clients. We have ready-to-go themed varmala catalogs to show to you so that you decide which theme you want for your special day.
We customize and curate your varmala theme and Marriage Jaimala Stage in Kolkata as per your instruction and you can watch every bit of it coming true. You only have to book an appointment with your Varmala Event Planner.
The rest of the things will be taken care of by our young and dynamic team of professionals. We will make a visit, we will bring you ideas. 

Yuvik Weddings & Events is your complete event management solution in Kolkata and India. Get to know us a little more.

Please fill out this inquiry form to set your next appointment.

Plan your next event with Yuvik Weddings & Events – the best wedding planner for you. We will cover every service on your budget! To get quotes and propositions. Call us today!